What do Chilliwack, Port Alberni, Dawson Creek, Penticton, Terrace, Vernon, Prince George, Langley, William's Lake British  Columbia- all have in common? They are part of the most dangerous places in Canada to live. All in the top 20. William's Lake is rated number 4. So, 9 cities in British Columbia are rated in the top 20 of the most violent cities in Canada in which to live. Much of it due to poverty. And it is going to get worse given the government's plan to stop or curtail all resource development in the Province.
"I have a dream," the Premier said. "A Barista with a joint on every street corner of every city in this Province. Minimum wage for everybody. Every day will be 420 daze." It must be the water man, and the stale air that we breathe. Second hand weed.
And in another Canadian City near you. The heads of Unifor and General Motors Canada are set to make an announcement this morning about the future of operations in Oshawa, Ont.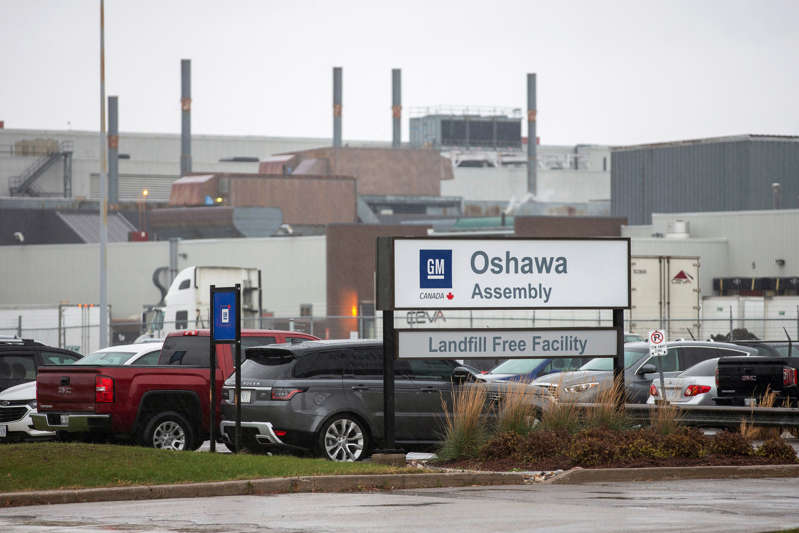 "We have a dream." they began "that there will be Baristas and a joint on evry street corner of this city, of this great city of Oshawa."
"No, no, no.", the Turd spoke. "I have the best dream of all. No more pipelines in this country for there will be a Barista and a joint on every street corner of every city of this great country of our. Yes I have a dream."
And it's an economic nightmare.
"Just livin the dream man, livin the dream."
"Turn off the turd's mind before it explodes. No wait….."
---
Meghan and Harry have a new baby boy…named Sussex. My only comment. Who names their baby Sussex anyway. Sussex? That is a place, a county, a region of England as in the "Earl of Sussex." It is also an area of Southern Ontario. Sussex? They grow Tomatoes there – and Heinz pickles and weed man. They must have had a Barista and a joint before naming that kid.
Poor kid.
---
Oh this is cute:
It's always been a hot topic (oh really): LNG in Canada and B.C. but one First Nations organization says there is a lot of misinformation when it comes to Indigenous support during a Prince George panel visit today (March. 14)…oh really?
The First Nation LNG Alliance Society is a merging collective of First Nations that are associated with Coastal GasLink while also promoting the positives that could come out of such a project…positives? Really?
The Coastal GasLink project is roughly 670 km of pipeline that would deliver natural gas from the Dawson Creek area to a proposed LNG Canada facility located near Kitimat, B.C.
"We now have the opportunity to deliver our natural resources to tidewater which has been a challenge of B.C. and Canada in the past," No? Really? former chief of McLeod Indian Band Derk Orr says. "In order to do that, it helps provide us with more dollars for our communities to build hospitals, community development and a number of areas."
"Oh really! Pass the joint Gladys. A feel a barista coming on."
Kate steps out in red, hours after baby Sussex photos. And this is news….why?
Denver Colorado says no to "magic mushrooms." Expect a move to British Columbia cities soon.
"Pass the mushrooms Gladys. I'm feeling a bit peckish after that barista and joint.
---
After the Green's By-Election win in Nanaimo where they arrogantly state that fighting climate change is Canada's #1 priority comes this little nugget of news:
Poll: Do you agree with the call for Canada to cut its greenhouse gas emissions in half by 2030?
No (85%, 474 Votes)
Yes (15%, 86 Votes)
Total Voters: 560
The air was thick at the Green's Party Headquarters after that bit of news. Baristas were flowing, the joints were rolling and the magic mushrooms growing among the green delegates.
---
Global warming cockus (sic) meeting in France, May 2019.
Bring it on. Arctic blast envelops much of Europe. Hey, but that's only weather man. We're talking climate here.
---
Colorado Rocky Mountain High
Pass that joint Gladys.
Have a great day.
SJ……….………………………….Out