The Los Angeles Clippers and the Los Angeles Lakers, led by superstar LeBron James, reportedly voted to boycott the rest of the NBA playoffs.
What a sham….according to Shams Charania, lead NBA writer for The Athletic, James walked out of a hastily-called players meeting when other team representatives said they would not join…who names their kid sham anyway…
Miami's Udonis Haslem spoke and essentially told everyone in room that — without Lakers and Clippers, how will season continue? LeBron James walked out. Rest of Lakers and Clippers exited behind him," Mr. Charania wrote.
Who on earth would name their kid...Udonis?
Of course:
But they can be broke enough. Let them eat cake…or MacDonalds…!
If this carries on then the only job these selfish, self centred dudes in weird shorts will be able to do will be at MacDonald's.
And this is why I will not be coming back to watching or supporting sports for a very long time.
---
From the… Are you kidding me…? file comes this headline: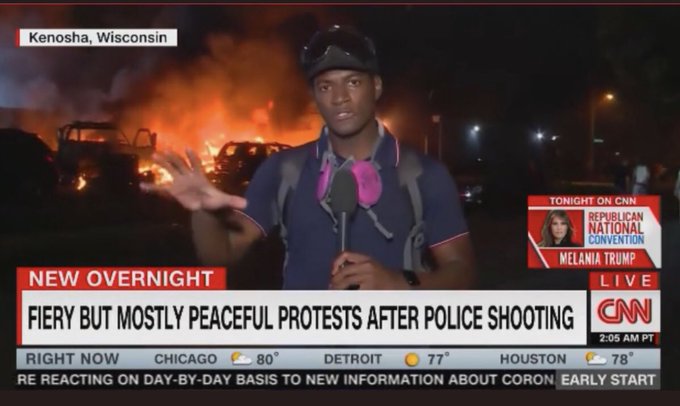 The Crap News Network. This is…….C.N.N
---
Another from the…You must be kidding file?…comes this:
A collaboration between a Chinese company and a Halifax research team aiming to carry out Canada's first clinical trials of a potential COVID-19 vaccine has been abandoned amid rising tensions between the two countries.
The partnership between the National Research Council of Canada and CanSino Biologics was announced by the federal government in May.
A team at the Canadian Centre for Vaccinology at Dalhousie University was supposed to work with CanSino to run the first Canadian clinical trials for a possible COVID-19 vaccine. CanSino's vaccine, called Ad5-nCoV, was already being run through human trials in China and has shown promising results.
Say that word…CanSino… really fast and you come up with:
They are certain to make big bucks from this venture. It is a secret though.
Would you trust a vaccine that has been partially developed by a country that produces this:
Those sweet and sour chicken balls look yummy.
---
Is the irony lost on anyone here:
Rioters attacking the police, assaulting residents and burning down stores are now crying for the police to stop the shooters in Kenosha.
No?…Oh!
---
One of the biggest diplomatic coups achieved by Trump and the US in recent years has been all but ignored by the liberal press. What you may ask? The Israeli – UAE accord, known now as the Abraham Accord. Yet hardly anyone knows of this because of the bring down Trump at all cost liberal media bias.
---
Have a great weekend. Read ya Monday.
SJ……Out