And we're not in trouble? Why?
Austin Hires Thief For Library. City is shocked that he keeps stealing and that he cannot read;
Cashier at Business Being Pillaged By Black Lives Matter Rioters Hands Out Plastic Bags to Help Mob Carry Their Looted Goods. In Canada cashier and store is heavily fined for the use of "single use plastic;"
Elementary School Kids Taught That "Objectivity" and "Perfectionism" Are Racist Traits of "White Supremacy;" High school attendance and admittance plunges;
Climate Change Is Super Important To Liberal Voters (who refuse to change their own lives). As long as it is someone else's climate and not theirs.
"I'm Dreaming of a White Christmas" deemed racist…banned;
Snow is banned. A symbol of white supremacy. Hey, we can change the climate…right?; Citizens of Saskatchewan celebrate;
France changes Mont Blanc name to Mont Les Vies Noires Comptent. Dire ce que? (say what?)
---
More Liberal-speak. This time from the UN:
The United Nations' Women Project has released a statement in supporting Kamala Harris after a number of outlets accused Mike Pence of interrupting her during the debate.
On Friday afternoon, the UN Woman's twitter account posted, "Let's interrupt the gender bias instead of the women who are speaking. We can all help stop the cycle of manterruption by recognizing it, calling it out, and stopping an interrupter in his (or her) tracks."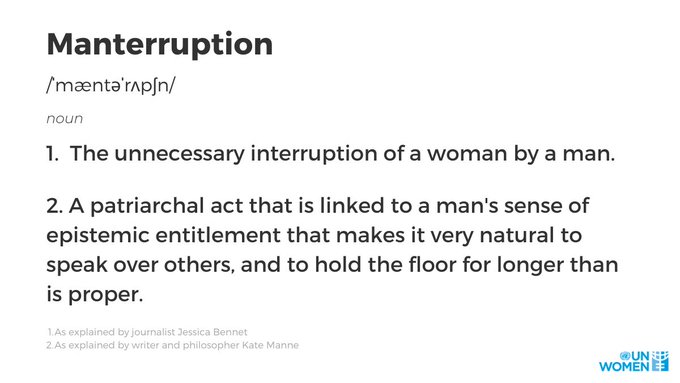 Obviously these people have not heard Elizabeth May debate.
Meanwhile, in all of the nation's college English department's reaction to all of this:
---
INVASION: Antifa occupies Red Deer, Alberta for "anti-racism" rally.
Should be a riot.
Meanwhile. Your NDP at working the crowd.
Janis Irwin, an NDP MLA who represents Edmonton-Highlands-Norwood was partying with the extremists on the streets, and refused to answer any questions about her mandate to have Extinction Rebellion material be taught to Albertan kids at school.
---
Madness: 17 year old Greta the Great endorses Biden. Urges all US citizens to vote for Biden.
Because of that remark she will win the peace prize.
---
This just in: Don't defend Columbus, celebrate him. After all he did introduce spaghetti to the North American Indigenous folk in 1492.
Unfortunately, like the wheel, forks had yet to be invented by the indigenous people, and would not be introduced to them until the 21st Century.
---
From the law of unintended consequences comes this bit of progressive tom foolery:
To avoid being contaminated with Covid 19, San Francisco city officials dole out free drugs to the city's drug addicts. Little did they realize that the drugs were laced with fentanyl, that other Chinese contribution to the human race that has become a gift that keeps on giving. Deaths due to drug overdoses skyrocket.
---
Ah, the US West Coast. Land of progressive thought:
Portland's new mayor: on the left (of course she is).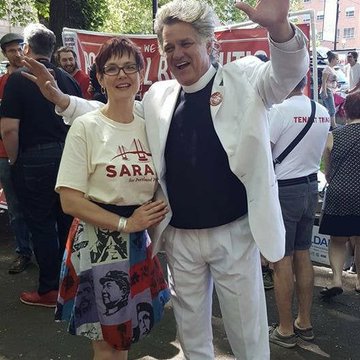 In her own words:
"Reducing the budget of the PPB (Portland Police) doesn't mean there's nobody there when you call for help. It means more funds available for the alternative types of assistance you may need. We have enough money to help everyone feel safe, and that money should be invested in better housing, transportation, education, health care, and social services that lead to real public safety."
Public housing in Portland:
So when Marxists start burning your house down in the name of Black Lives Matter, or ANTIFA, you can call social services, and they will send around a social worker in a couple of weeks to chastise you for your racism.
Only in America.
---
What it means to wear a mask in Chicago:
The new normal.
Small bills please.
---
It is a jungle out there.
SJ……….Out