The end of snow. So says the UN and climate change advocates.
Ooops.
Mt. Norquay (Banff Alberta) set for earliest opening day in 95 year history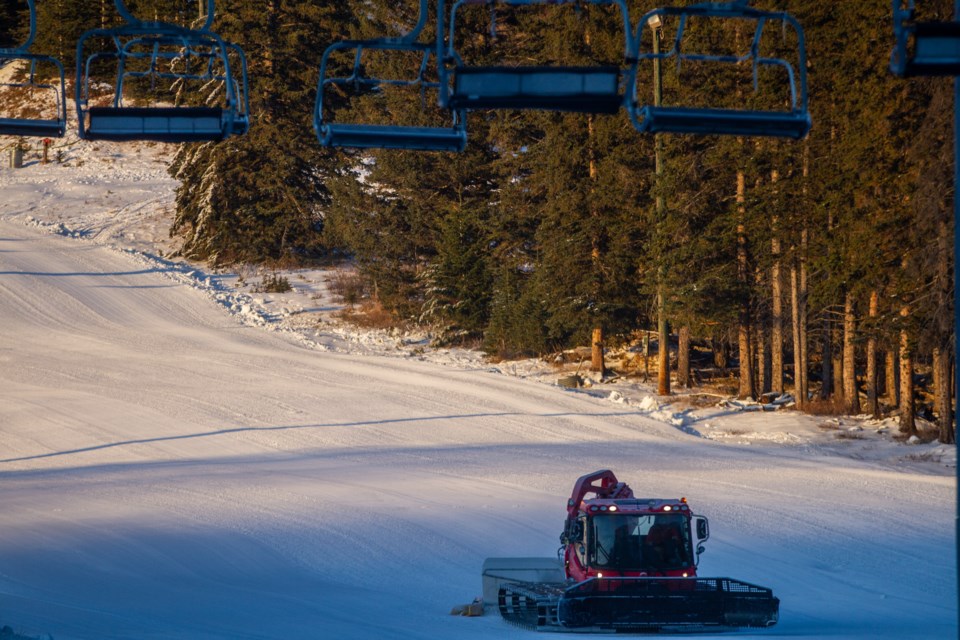 You will not hear about that on the CBC.
Meanwhile, global warming hits Saskatchewan on Friday – -27 C.
---
Why I don't watch the MSM:
Joe Biden is the biggest beneficiary of a biased media that seemingly will do anything to protect the Democratic Party. If the media covered Biden honestly, he most likely wouldn't be the Democratic nominee. To put it simply, he doesn't have what it takes to be president.
That's precisely why many in the media and Big Tech have worked to protect him. Facebook and Twitter have suppressed or censored information damaging to Biden's candidacy; much of the media has downplayed negative news stories about him and refused to ask him tough questions, all while pushing dubious, anonymously sourced hit jobs on President Trump.
---
And the corruption continues as the Liberals avoid a non confidence vote and suppress future ethic oriented investigative committees demanded by the opposition. How? Through NDP support.
Nice government we have here in Canada, where the elected party can get away with everything. Canadian dictatorship. Change the electoral process in this country.
---
Canadian public health official announces the purchase of 50M syringes.  Day campers in Victoria and across the country are ecstatic on hearing the news:
"No way man. Yes way.' one was heard to say.
But, but, but what about the virus?? What virus?
Justin Trudeau is using taxpayer money to fund Canada's version of the Southern Poverty Law Center (US Left Leaning Racist Org) and other busy-bodies to paint his political enemies as racist extremists.
Through the Department of Canadian Heritage, the Trudeau Liberals are giving grants to a series of online tattle tales and professional scolds in order to monitor private citizens for "wrongthink" and systemic racism.
Meanwhile, the latest Liberal job posting comes up in Ottawa. "We are looking for a story teller," says a government official. "Along the lines of the Brother's Grimm."
And at the bottom of the application written in bold letters" "Anglos need not apply. Only indigenous, Blacks and Francos."
---
And here I thought grass cutting was resigned to the Navy!
The Federal government is searching for vendors to create a national database of private lawn equipment.
The request for a proposal for a "Canadian Inventory Surveys of Lawn, Garden and Other Small Mobile Outdoor Power" was posted on October 16, 2020, to the BuyandSell.GC.ca Public Works website.
The selected vendor must "conduct surveys throughout Canada to collect information on the inventory and usage of lawn, garden, and other small mobile outdoor power equipment" on behalf of Environment Canada. The RFP (Request for Proposal) closes November 30, 2020.
As Canada's firearms community is well aware, a government inventory often precedes a government ban and there is a recent North America-wide trend to ban gas-powered lawn equipment under the auspices of both environmental and noise concerns.
I kid you not.
---
And technology will benefit humanity:
Apparently there's been a provincial election in BC. Polls closed an hour ago or thereabouts but in this hyper technological, super advanced world, nobody will know the results for weeks.
Bring back  the good ole days when we knew the Federal results after the Ontario erection polls closed at 8pm on erection day and we were still voting in Victoria, BC.
And had hits like this:
SJ…..Out