Warning: Liberal logic inbound.
"So we'll just let more of them in."
Toronto Sun: PHAC finally got back to me on why Canada quietly dropped enhanced screening for travelers from Brazil — they said since the P.1 variant (Brazil) already has a foothold here, extra effort screening passengers from Brazil didn't seem necessary, so says Patti Hadju, Canada's Minister of Health: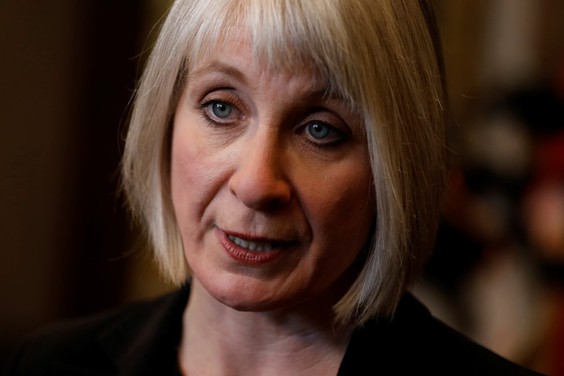 But…Trudeau's popularity numbers are soaring. Go figure.
The definition of insanity:
From Trudeau: "This third wave is incredibly serious. Cases are rising rapidly. In several places across the country, numbers are higher than they've ever been before. Our hospitals are stretched far too thin. Here's some of what we're doing to support the provinces and territories:
"Wear a mask, social distance and wash your hands."
But…but…the CDC says washing and disinfecting does not work.
"No matter, wear a mask, social distance and wash / disinfect yourselves."
Wipe yerselves out.
Doin the same thing over and over again and expecting a different result!
---
Millennials are all in a tizzy. "No, no, no not the Apple Store and Vegan Grill." Oh, just another day in Portland, where affordable fire insurance rates are a fad from a bygone era.
Portland Rioters Set Fire To Apple Store; Smash Up Church, Veggie Grill, Historical Society
Yawn!
---
You don't say: In 2020, Venezuela surpassed Haiti as having the highest poverty rate in all Latin America, perhaps the world.  Amazing what socialism can do for ya.
"Bring it on," so says ANTIFA, BLM and oh yeah, Bernie Sanders and the Dems.
Stick to computers Bill:
Bill Gates wants to spray dust into the sky to control the Earth's temperature.
---
Definition of essential to me:
"If it is paying the bills and putting food on my table then it is essential."
---
Given all the craziness out there, I remain comfortably numb
Now that was a guitar solo.
SJ…out