The end of snow forever…so says Al Gore and the United Nations.
What 15 Feet Of Snow Looks Like In California: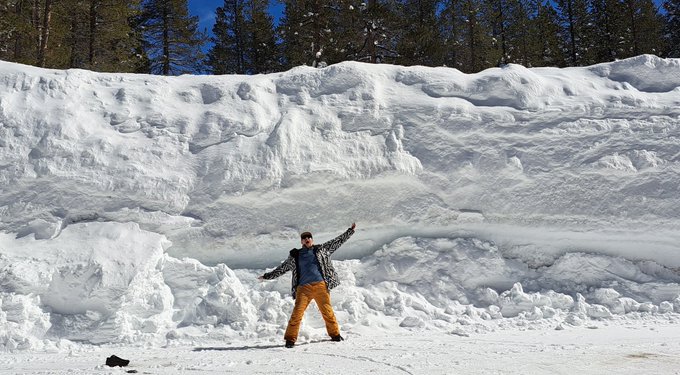 Crews are working tirelessly around the clock to clear I-80 of snow & ice. Route remains closed between Applegate & the Stateline. Whiteout conditions in some areas. Over 30 inches of snow fell on Donner Pass the past 24 hrs. @CHP_Truckee @CHPGoldRun @nevadadot @CaltransHQ pic.twitter.com/FyTkVYireI

— Caltrans District 3 (@CaltransDist3) March 5, 2023
Hahahahhahahahahahahahhahaahahah.
"Man, look at all this blow…" one California dude was heard to say.
Jokes on you Al and the UN.
Oh and with sea level rising the Maldives will disappear by January 2018 (Al baby).
Maldives today:
Unfortunately for us, the UN, WEF and the sheeple of all western nations do not let the facts get in the way of the lies.
Snow on Mt Kilimanjaro will disappear (Al baby too).
Mt Kilimanjaro today.
Deception will rule the roost.
I say we should get out of the UN and ban any Canadian membership from the WEF.
Take one cliff and add sheeple and you have the mass stupidity of group think:
Climate zealots.
The loss of critical thinking. Unfortunately for the like minded people of the country "Sanity," the war has been lost. Standby for climate totalitarianism – coming to a 15 minute city near you.
Love this. From the Producers (1968). Coming to a western country near you.
---
I am an author too.
Check out my books at: www.johnmorrisonauthor.com